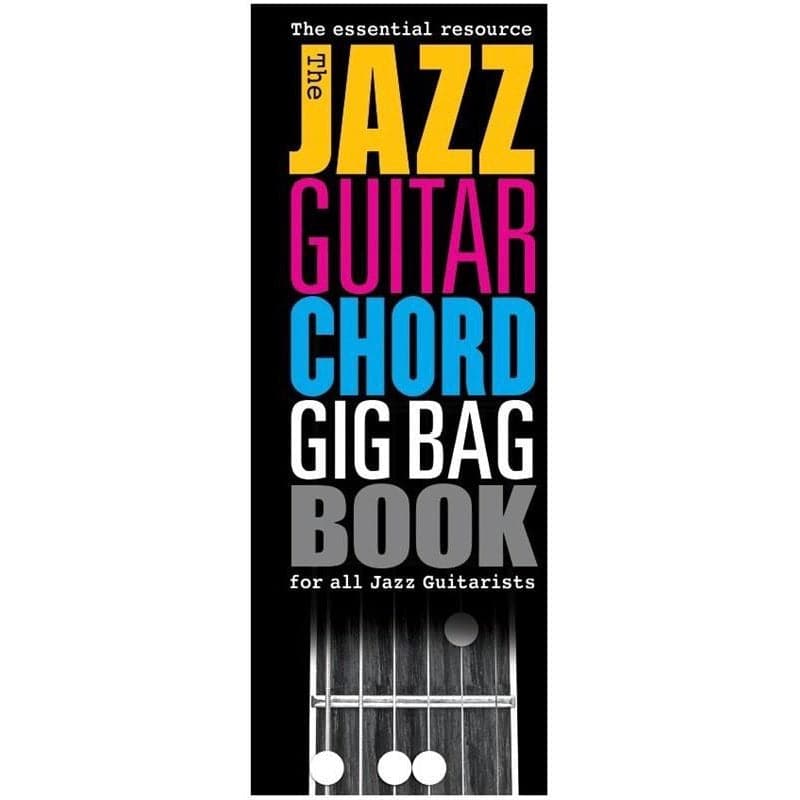 The Jazz Guitar Chord Gig Bag Book
Pickup currently unavailable at Store
The Jazz Guitar Chord Gig Bag Book
Store
Pickup currently unavailable
6 Quiet Street
Bath BA1 2JS
United Kingdom
+441225319540
The Jazz Guitar Chord Gig Bag Book, with over 1000 jazz Guitar chord voicings in tab format contained within, is an essential resource for jazz guitarists, whether they're amateurs looking to improve on their basic knowledge, or seasoned players looking for an invaluable reference guide. The handy and compact layout of this convenient Chord Book allows you to quickly and easily find the exact chord you are looking for. Included is a logical layout of the almost innumerable harmonic variations of each Guitar chord, as well as the great reference system for substitutions and related chords. This makes the Jazz Guitar Chord Gig Bag Book absolutely essential for any guitarist looking to expand their harmonic horizons. It is not only a reference guide though, the lengthy introduction explores what jazz harmony is, how chord variations and voicings contribute to it, and how knowing them can enhance your playing.
With sections for chords built from every root note, divided into major, minor, suspended, augmented, dominant, diminished and slash chords, this book is as close as you can get to a comprehensive dictionary of jazz chords that sound rich, interesting and beautiful. The infinite different ways of voicing each chord are condensed into the most popular and musical, so you'll be able to use The Jazz Guitar Chord Book to help you improvise with other musicians in an inventive way, as well as keep those chops up to speed.
The Jazz Guitar Chord Book is compatible with all jazz chord symbol notation, so you'll be able to use it in conjunction with all fake/real books, or simply to find any chord that you might need. Its compact size and durable design means it will slip perfectly into any gig bag, and the spiral binding means flipping to any chord is simple and efficient. You'll be able to take this Gig Bag Book with you wherever you go, so you'll never be caught short without that chord again! For a complete and authoritative reference guide for enriching your Guitar playing with jazz chord harmonies and voicings, you should never be going anywhere without The Jazz Guitar Chord Gig Bag Book, an essential list of chords for any aspiring guitarist, whatever your ability.